Cyclo-Café offers the best kind of joie de vivre.

Enjoy, beautiful, historical Paris using all the senses.

- min 15 peronnes
- pre-determined route
- 1hr ballades a Paris
- dispo en semaine / available weekdays
A 'pictouresque' way to have a memorable day with those closest!

- min 12 peronnes
- pre-determined route
- 2hr ballades a Paris
- avec apero
- chips et snacks
- photo package
Treat your team to a day out of the office:) Enjoy some fresh air and an afternoon in Paris.

- minimum 12 personne
- customizable route through Paris
- 2hr ballade
- Des Bulles
- charcouterie/ fromage / chips et Snacks
- Eau, jus, coca..
- avec photo package

Thinking outside the box ?

So are we! Let us help you. Use Cyclo-Cafe at expos or product launches. Raise awareness to your brand and have fun doing it.

Faites Sur Measure!

A Savoir / Know Before You Go
Feel free to bring along your own picnic in addition to our.. Anything else you have a craving for or want to share with the group.
All participants must sign a liability waiver/ behavioral agreement. Comportment in Paris is important.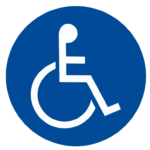 For people with limited mobility
Cyclo-Café is aimed to create shared memorable moments for everyone and is therefore accessible to all, including those with limited mobility. Cyclo-Café is equipped with a special bench that allows those who are unable to pedal to still join in the ride. For more information or special requests, please contact us.