Cyclo-Café's aim is to provide a safe and reliably fun activity.
These terms and conditions are in place to ensure all riders enjoy their events with Cyclo-Café.
Terms and Conditions
Cyclo-Café is busy scheduling. An acompte/ deposit will be required to reserve your desired event date. This deposit is non-refundable.
The balance remaining and any extras desired, is due on departure.
Change requests to reservations must be received 7 days prior to departure.
Cyclo-Café Paris is 100% eco-friendly and incredibly fun and social, no matter what the weather. The bike also has a French-Bistro canopy to keep riders dry. In case of more severe weather, Cyclo-Café staff

may postpone

your event to an available date.
Behavior in Paris is important. Cyclo-Café is a very social environment with fellow riders on board and also the hundreds of curious passerby's. All riders on Cyclo-Café are responsible and liable, themselves to follow all Public Safety laws of Paris. All riders must agree to the Ride Behavior & Rental Agreement. Decharge Responsibilite Cyclo-Café (FR) / Liability Waiver Cyclo-Café (EN)
A Savoir / Know Before You Go
Feel free to bring along your own picnic in addition to our.. Anything else you have a craving for or want to share with the group.
All participants must sign a liability waiver/ behavioral agreement. Comportment in Paris is important.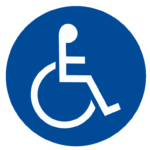 For people with limited mobility
Cyclo-Café is aimed to create shared memorable moments for everyone and is therefore accessible to all, including those with limited mobility. Cyclo-Café is equipped with a special bench that allows those who are unable to pedal to still join in the ride. For more information or special requests, please contact us.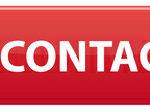 If you enjoy your event on Cyclo-Café Paris and you want to help us out..post a comment, tag a photo on social media, or write us a review.